Blue Stone construction OF Texas
Helping homeowners reach the greatest ROI through exterior & interior remodeling.

Welcome to Blue Stone Construction!
Blue Stone Construction is your best choice for interior and exterior remodeling in Houston and the surrounding area. No matter what your needs may be, we can help! Our team of experienced professionals is dedicated to providing top-notch service and quality workmanship on every project. We understand that remodeling can be a stressful process, but with Blue Stone Construction by your side, it doesn't have to be.
Passion
Our business started in 2013 with people who have a passion for working with their hands. Since then, we've been expanding and finding more people who share our love and commitment to repairing, restoring, and remodeling homes. We're proud of the skills we've mastered and want to use our knowledge and experience to help homeowners in our community.
Trust
Renovations are an investment of both your money and your time. You need to know that the people you let into your home know what they are doing and will get the job done right the first time. At Blue Stone Construction, we value your trust in us and will do everything we can to meet and exceed your expectations!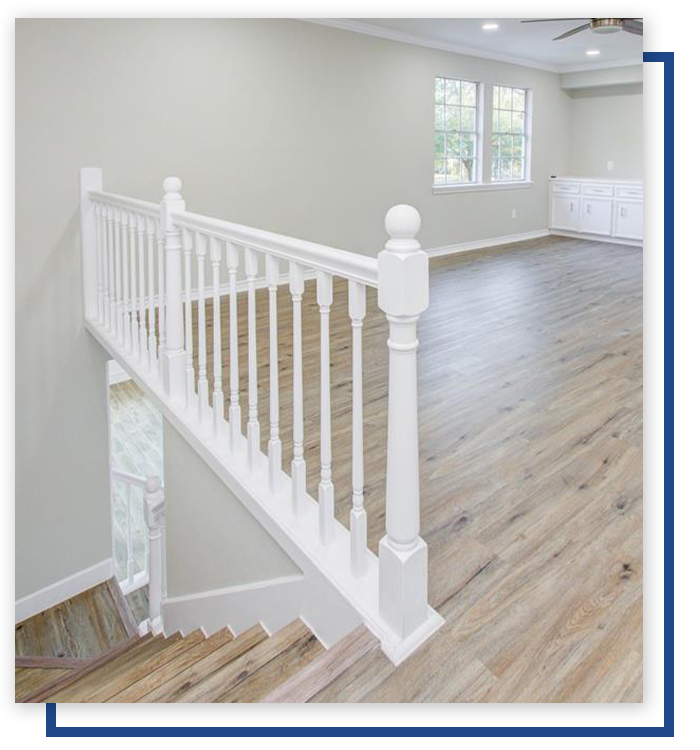 Blue Stone Construction
Our team of experts is dedicated to helping you achieve the results you desire, whether you're looking to update your home's appearance or increase its value. We offer a wide range of services — including flooring, cabinet installation, repairs, painting, and more — so please take a look around our website to learn more about us. If you're ready to get started, contact us now!